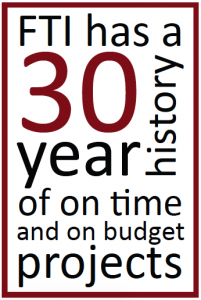 FTI Services has a 30 year history of completing complex IT integration projects on time and on budget. With thousands of completed projects spanning a wide variety of technologies, FTI Services has developed a sound and effective methodology for executing IT integration projects. We recognize that customers' needs require support from a staff of technical professionals who are in tune with today's technologies. FTI Services leverages lessons learned on similar engagements with similar clients to enhance its technical performance. FTI Services maintains strong partnership relationships and up to date certifications to ensure your project receives best-of-breed and best-in-class engineering services.High caliber personnel, proven management in place, functional support, management control systems, and a commitment to quality ensure a successful project engagement with FTI Services.
Server Platforms - Exchange, Sharepoint, Active Directory, SQL

Whether your organization is to looking to deploy a new Exchange email

system, upgrade its MS SQL database server infrastructure, or reengineer its Active Directory structure, FTI Services has a solution to fit your needs. As a Microsoft Gold Certified Partner, we are skilled in the full suite of Microsoft server offerings. Additionally, our engineers are have considerable experience in Linux based solutions. Some of FTI's Server Infrastructure services Include:

System migrations and upgrades
Exchange systems including multi-site and clustered applications
Windows Server including Windows clustering
Active Directory design and implementation
SQL Server infrastructure build out
Linux Server system
SAN, DAS, and NAS storage systems
Disk to disk backup systems
Implementing a highly evolved and flexible server architecture ensures that any changes can be incorporated quickly and easily, and that your digital assets can be exchanged and communicated quickly and effectively.  Our prime objective is to leverage maximum business benefit and security from all network resources. The team's reputation for excellence has been gained from successfully implementing very high profile projects across a broad range of market sectors.  FTI Services has developed a proven methodology that guarantees an understanding of your requirements and provides a server infrastructure designed around your business.
Network Security

Whether you are concerned that your network may have been compromised, or you just want to ensure that it never is, FTI Services offers comprehensive network security analysis, provisioning, installation, and monitoring. We utilize state of the art firewalls, intrusion detection systems, and intrusion prevention systems, as well as the standard fare of virus and malware protection software to keep your network safe.
Backup and Disaster Recovery

Everyone realizes how critical backups are, but are you 100% confident that
your backups are comprehensive, up-to-date, and stored securely? FTI Services provides backup and recovery services that will guarantee continuity of your organization, even in the event of a catastrophic failure of your systems. Nightly and weekly incremental and full backups of all your data, with on-site and off-site copies, give you the peace-of-mind that your business will continue, even if your hardware fails or your infrastructure suffers a disaster.
Networking

FTI Services' engineering team can assist your organization with a variety of components associated with your network. Network Design and Implementation covers planning and/or reengineering of complex LAN and WAN architectures, from design through implementation. FTI offers proactive end-to-end design and implementation solutions for your networks. Infrastructure network design and implementation services are used to plan, design, build, and integrate a network infrastructure that increases productivity and helps to achieve strategic business goals. A key feature of this component is sensitivity to the impact of network architecture changes on your users and your business. The network design and implementation service we provide incorporates several processes, including architecture, network design, reengineering, and implementation. Some of the networking services we offer include:
LAN / WAN Architecture
DHCP / DNS
Perimeter security including firewalls, web content, and anti-spam
Performance analysis
Network documentation
VoIP deployment assistance
ISP provisioning and cutover
FTI works with a variety of partners to deliver our network solutions including Fortinet, ProCurve, Barracuda, and Cisco.
Cloud Services – Private, Public, and Hybrid

Cloud services have grown in popularity for good reason. They allow you to rent or lease services without needing to have any hardware or software at your location. They can be turned on at a moment's notice, scale readily, are highly reliable and available, and are accessible from anywhere that you have an internet connection. We are experts in several virtualization technologies, in particular VMWare, and can set up and manage a private cloud that is dedicated to your operation. A private cloud provides many of
the benefits of a public cloud, but in addition grants you fully dedicated resources, adding another level of isolation and security to cloud services. If there is a requirement or justification for consuming public cloud resources, such as those from Amazon or Google, we can help you size, procure, and manage resources available from these vendors. We can even deliver a hybrid cloud offering, enabling you to take advantage of the unique benefits of public and private clouds at the same time.
Forensic and Litigation Support

FTI offers comprehensive Electronic Discovery (eDiscovery), Computer Forensics, and Expert Witness services to the legal community. Our experts identify, preserve, and analyze potentially discoverable electronic evidence for forensic investigations in matters ranging from fraud, hacking, intellectual property theft, human resources issues, and family law cases. Services include:

• Computer forensics investigation
• Preservation and chain of evidence
• Forensic investigation and analysis
• Data recovery
• Extraction of password protected and encrypted information
• Expert witness services
• Electronic discovery (eDiscovery) services
Hardware/Software Procurement

FTI Services offers a wide range of IT hardware and software products. We tailor our procurement process to suit your needs, offering competitive pricing from partners such as: Cisco, Microsoft, Dell, Citrix, HP, Symantec, IBM, ProCurve, Shoretel, Lenovo, Fortinet, Bridgewave, VMWare, and many others. With access to over 1,400 vendors and 120,000 IT products, you can count on FTI being able to deliver the system or software you need in a timely fashion. While we are happy to replace an ailing system or procure hardware or software that you already know you need, we excel at helping you put together comprehensive hardware and software solutions. Our engineers have extensive knowledge and experience in hardware and software selection and can make recommendations based on your requirements. We always validate all configurations to ensure they will work for your needs before purchasing, delivering, and installing them.
Staffing

Sometimes your needs may include full-time onsite support on a project or ongoing basis. In these cases, FTI Services can provide engineers to supplement your own staff. As experts in IT services, we know how to attract, identify, hire, train, and manage talented technical resources. We are happy to put that expertise to work at your location for as long as you need us, enabling you to avoid the costly and time-consuming process of hiring your own engineers.