The advent of remote IT support has significantly altered the landscape of technology assistance, delivering a myriad of benefits that businesses of all sizes can leverage. Instantaneous support, reduced costs, and the ability to draw upon specialized expertise are just a few advantages on the long list of why your business should embrace remote IT support.
To underline this point, consider the words of FTI Services President, Walt Bies: "In the digital era, businesses cannot afford downtime. With remote IT support, we can provide instant, tailored solutions without geographical limitations. This empowers our clients to focus on their core business while we take care of their IT needs. It's not just about troubleshooting anymore, it's about providing proactive, holistic support that enhances the overall business efficiency."
This business agility and efficiency underscores why remote IT support is fast becoming an indispensable asset for today's businesses. Keep reading to learn more about all the key benefits of remote IT support in this blog!
Remote IT Support: Understanding its Role in Your Success
Remote IT support, also known as virtual or online IT support, is a service that allows IT specialists to troubleshoot and resolve tech issues over the Internet.
These distinct advantages are fueling the growth of the remote IT support market. According to a report, the remote workplace services market size is projected to grow by $58.5 billion by 2027, growing at a CAGR of 23.8%. This rapid growth is a testament to the increasing recognition and adoption of remote IT support as a key driver of business efficiency and resilience in an increasingly digital world.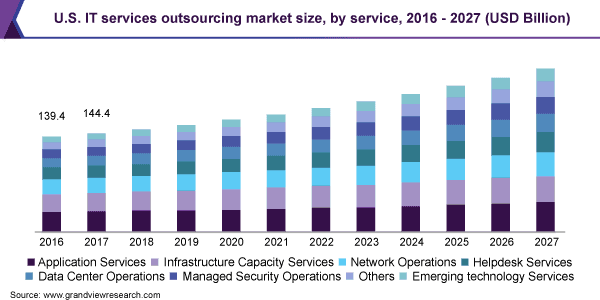 Image Credit: Grandview Research
Among the issues that remote IT support can help you troubleshoot are:
Software Installation and Updates: They can help install new software, ensure it is running properly, and manage necessary updates.
Virus and Malware Troubleshooting: Remote IT support benefits your business in that it can handle the detection, removal, and prevention of malicious software.
Hardware Diagnostics: While they may not be able to physically repair a damaged device, they can remotely diagnose hardware problems.
Email Issues: From setup to troubleshooting, remote IT support can handle various email-related problems.
Data Recovery: If you lose critical data, remote IT support teams have tools to help recover your files.
Performance Issues: They can help determine why a system may be running slowly and take steps to improve its performance.
System Monitoring: Remote IT teams can provide continuous monitoring of your systems to detect and address problems before they become serious issues.
Cybersecurity: They can help enhance your security measures, monitor for potential breaches, and respond swiftly if an incident occurs.
Cloud Computing Issues: Remote IT support can assist with setup, management, and troubleshooting of cloud services.
Check out these additional resources to learn more about the benefits of getting remote IT support:
8 Key Remote IT Support Benefits: A Closer Look
1. Immediate Support
The most immediate benefit, quite literally, is instant access to support. When an IT issue arises, a remote team can start troubleshooting right away, reducing downtime and keeping your business operations running smoothly.
2. Cost Efficiency
With remote IT support, you save on costs associated with travel, hardware, and space that an in-house team would require. You typically pay for the service you need, making it a scalable solution that suits businesses of all sizes.
3. 24/7 Availability
IT issues don't always occur during regular business hours. Remote IT support can offer round-the-clock services, ensuring that you're covered any time a problem arises, regardless of the hour.
Get Access to 24/7 IT Support When You Need It Most
Learn more about how we can help
4. Expertise on Demand
In creating access to a global pool of talent, remote IT support gives you exposure to a broad spectrum of experts with specialized knowledge. No matter how niche or complex your IT issue may be, there's likely a remote IT professional who has faced it before.
Not only can they help you resolve your technical issues, but they can also enable better knowledge sharing amongst your internal team.
5. Proactive Maintenance
Remote IT teams don't just fix problems; they work to prevent them. Through regular system checks and monitoring, potential issues can be identified and resolved before they disrupt your business.
6. Improved Security
Remote IT tech support teams are experts in cyber security. They can ensure your systems are secured against the latest threats, handle security updates, and provide immediate response to any breaches.
This is especially important for SMBs, as although 43% of cyber-attacks are targeted at SMBs, 83% say they are unprepared to recover financially.
7. Scalability
One of the most significant remote IT support benefits is scalability. As your business grows, your IT needs will change. Remote IT support services can easily scale with your business, providing more support as you need it without the hassle of hiring and training new staff.
Get Scalable IT Support Solutions with FTI Services:
8. Focus on Core Business
With a dedicated remote IT support team, you and your staff can focus on what you do best: growing your business.
One of the biggest benefits of getting remote IT support is that you won't be distracted by IT issues and can instead direct your energy toward achieving your business objectives.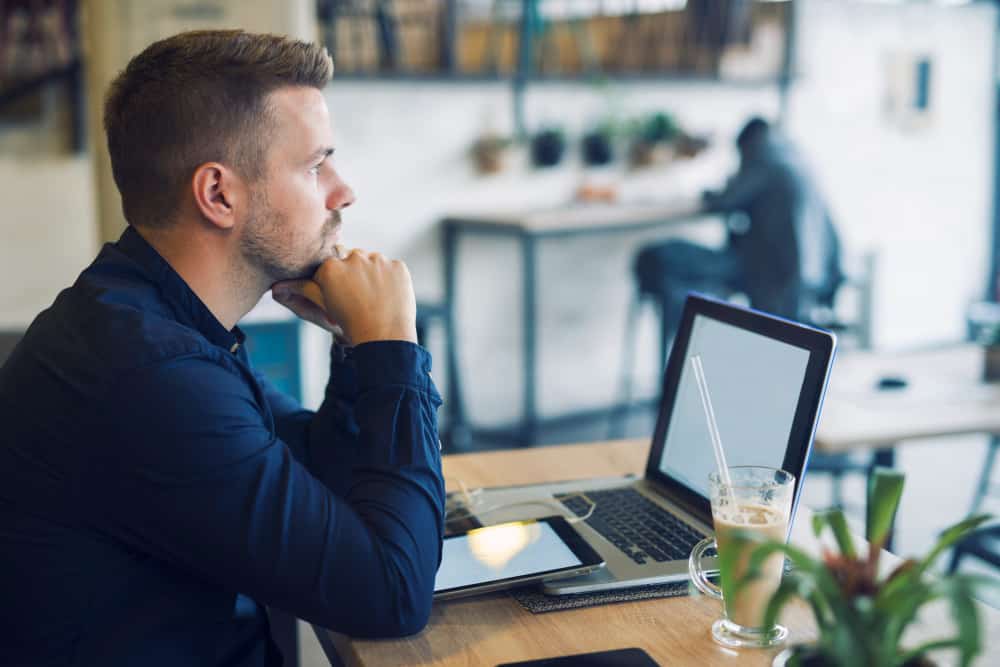 Leverage the Benefits of Remote IT Support With a Team You Can Count On
Regardless of your industry or company size, embracing remote IT support is a strategic move toward optimizing your technological infrastructure and, ultimately, driving your business forward.
FTI recognizes that IT issues don't always stick to a 9-to-5 schedule, and neither should your support. Our 24/7 helpdesk ensures that you'll have access to prompt and efficient support, anytime you need it.
With FTI, you're not just getting a service provider; you're gaining a reliable technology partner committed to your business's success. Learn more about why we're a partner you can count on – contact us today to start leveraging the benefits of remote IT support now!